Massage
Massage now available
To book a massage please e-mail Amy at atvmassage@gmail.com. The cost is $70/hr and $100 for 1 1/2 hrs. When you e-mail include the dates you will be staying and a preferred time for your massage. Amy will get back to you with her availability based on your request. Massages available Monday-Saturday.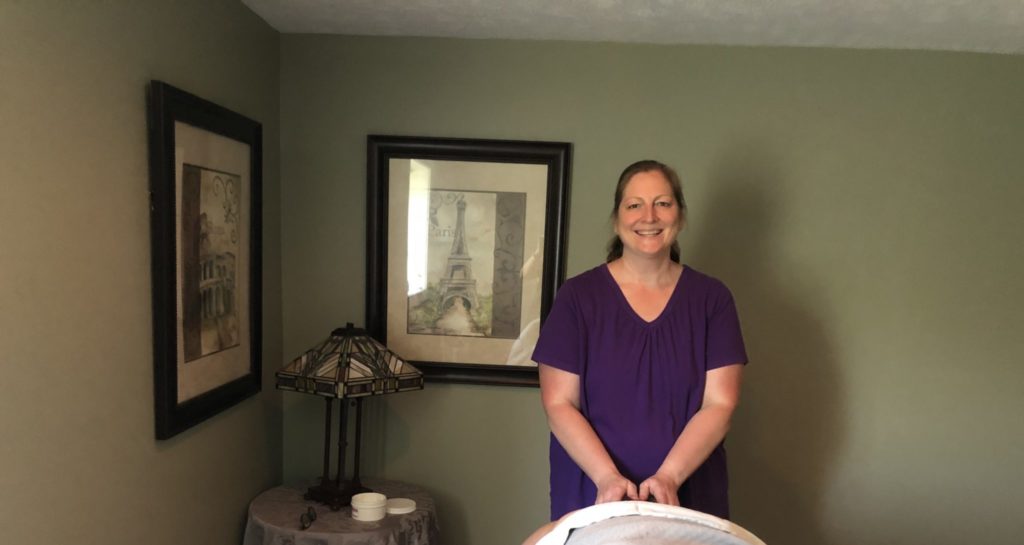 Benefits of massage
One of the immediate benefits of massage is a feeling of deep relaxation and calm. This occurs because massage prompts the release of endorphins – the brain chemicals (neurotransmitters) that produce feelings of wellbeing.
Physical benefits
Reduced muscle tension
Improved circulation
Stimulation of the lymphatic system
Reduction of stress hormones
Relaxation
Increased joint mobility and flexibility
Improved skin tone
Improved recovery of soft tissue injuries
Heightened mental alertness
Reduced anxiety and depression.
your stay at Among the Vineyards
Sign Up!
Get the latest news and seasonal promotional offers from Among the Vineyards directly to your inbox!